Berlin City Ford Collision Center
What You Should do if you have a Collision
Having a collision is bad enough. The repair process shouldn't add to the pain. That's why we at Berlin City Ford have put together the information on this page as well as a comprehensive Collision Guide that you can download by clicking here. We hope it helps to make the entire collision and repair experience less stressful.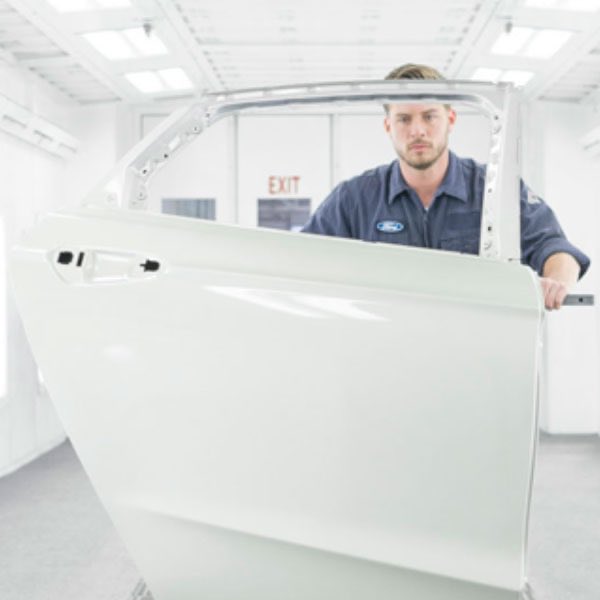 Your Rights:
You have the right to choose the collision center that repairs your vehicle. The insurance company can't force you to go to a collision center of their choosing.
You have the right to choose the type of parts that are used in the repair process.
You don't have to release your vehicle to the collision center to begin the repair process before you're ready.
Make sure to review the completed estimate before the repairs begin. It will list the work to be done and the parts that will be used in the repair.
Why you should choose Original Ford
Parts when you are in an accident
Because insurer's want to keep repair costs down, they'll often specify the use of aftermarket, remanufactured, or even salvaged parts. This could, of course, lead to parts that don't have the same fit, finish, quality and durability of Original Ford Parts.
Ford Original Parts are designed and manufactured specifically for your Ford, so you can be sure they will fit precisely and provide long-lasting performance. In addition, to ensure optimal safety and performance in today's advanced driver-assist systems that all parts work together as a system.
The Berlin City Ford Auto Body Repair Shop Will Have Your Ford Back on the Roads of Gorham, Littleton and Lancaster - Fast
Whether you were in a fender bender, head-on collision or had your car vandalized, Berlin City Ford located at 485 Main Street Gorham, New Hampshire has the know-how and special touch, your Ford needs to get back on the road as quickly as possible. In addition to making it run like new, we'll make it look like it did before any damage was done. Some Gorham, Littleton and Lancaster-area drivers even leave claiming their vehicle looks better than it did before the accident!
Of course, that's our mission: to exceed expectations. As such, we go above and beyond the call of duty. If this is the kind of service you want for your car, schedule an appointment with Berlin City Ford today. Regardless of what you're in for - a simple dent repair, extensive paint job, or auto glass repair - we promise you'll leave our state-of-the-art facilities with a pleased look on your face.
Why Consider Berlin City's Body Shop Department?
I-Car certified
Local courtesy Service shuttle
Schedule your service appointment On-Line
Competitive Pricing
Tow Truck Service
Direct insurance repair shop
State of the Art Frame Machine
State of the Art Paint Booth
State of the Art Customer Lounge
Refreshments
Television
Wi-Fi
CONTACT Berlin City Ford
COLLISION CENTER